Schmit reached the finals in 3 events at the Paralympic Games | Local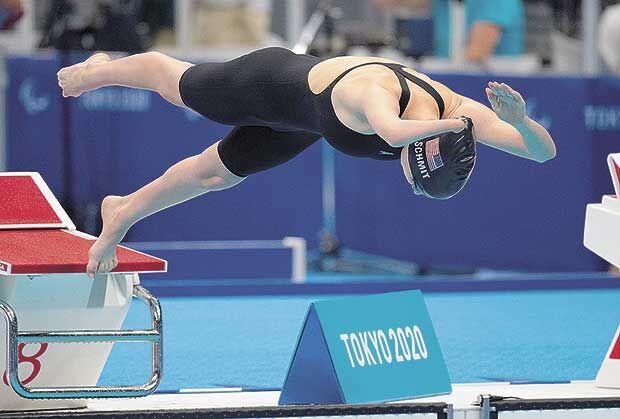 Summer Schmit, a resident of Grant, a swimmer for the US team that competed at the Tokyo Paralympic Games, has reached the finals in three of her five events there.
"It was a wonderful experience! It was amazing meeting and competing with some of the best athletes in the world, "Schmit said in an email. She was happy with the result. "I entered the Games with the goal of making finals in at least a few events. "
The 17-year-old member of the St. Croix Swim Club placed fifth in the 200 IM in 2: 38.64, sixth in the 100 butterfly in 1: 12.95 and seventh in the 400 freestyle in 4: 56.92, all personal bests. She did not make it to the 100 breaststroke or 100 freestyle finals.
The Paralympic Games were held from August 24 to September 2; 163 countries were represented.
Schmit, who does not have a right hand due to a congenital disarticulation of the wrist, explained that the Paralympic Games have 14 classifications to keep the playing field level. Classifications S1 through S10 are physical impairments, S11 through S13 are visual impairments and S14 are intellectual impairments. The lower the number, the more severe the handicap.
"Because I'm an S9," she said, "that means most of my competitors have an above-knee or below-elbow amputation, although different disabilities can also be classified as S9. . "
Asked about social aspects, Schmit said it was difficult to interact with athletes from other countries due to COVID precautions, but she was able to get to know a few at the pool and in the dining room. One of the Paralympic traditions is to exchange pins. "I have had a lot of fun exchanging pins with many different countries," she said.
Schmit is homeschooled while attending Century College as a Post-Secondary Enrollment Option Student (PSEO). She hopes to swim at the next Paralympic Games in Paris in 2024.